The ultimate guide to nano influencers and how to leverage their prowess.
It's no secret that influencer marketing is exploding. Global juggernauts like Kim Kardashian and Cristiano Ronaldo reign supreme on Instagram. Celebrity superstars have earned the attention of millions of followers. This in turn secures millions in sponsorship deals — and tons of sales for businesses.
But what's still a mystery to many brands is the nano influencer. Clever marketers now look to smaller influencers to share their messages. And they're passing over macro and mega influencers along the way. It's a fresh perspective on influencer marketing, and it's working
So what's the secret?
Let's take a closer look at nano influencers and uncover why bigger isn't always better for brands. Here's what you'll discover in this guide:

What are nano influencers?
Depending on who you ask, nano influencers are Instagrammers with 1,000 – 5,000 followers. The influencer marketing experts here at Humanz AI like to keep the party inclusive. So we reserve the term "nano influencer" for people who've earned between 1,000 and 10,000 followers.
Nano influencers are less polished than their macro or mega counterparts — but this isn't a bad thing. You'll notice nano influencers often have:
Less photo filtering and retouching

Closer relationships with their followers

A niche interest

More authenticity and "realness"

A trusting community of followers

Lots of comments, likes, and shares

More posts with friends and family members

An accessible, more approachable persona
You can think of nano influencers as the guy or gal next door. The popular person in your friend group. Or the most likable coworker at your office.
There's less glamour, but there's more authenticity. And authenticity is exactly why nano influencers have a small, but loyal fanbase.
Marketing Tip: A loyal fanbase is good news for brands.
Fans listen to influencers they trust.
How nano influencers push brands to the next level
When it comes to influencer marketing, timing is everything. But how do you know when your brand is ready to invest in a nano influencer partnership? Use these guidelines as a stepping stone to success.

Target a specific niche
Nano influencers understand their followers like the backs of their hands. So when brands are ready to make a lasting impression, nano influencers are the people to call. In short, if you want to connect with a group of people, talk to the expert.

Develop brand awareness and word-of-mouth
Word-of-mouth is strong. And nano influencers know the majority of their followers on a personal level. If they give your brand the thumbs up, others will follow.

Test the influencer marketing waters
Brands new to the influencer marketing game start small to learn the ropes. If you aren't sure where to start, connect with a nano influencer to get your feet wet.

Discover a core audience base
Every new company has to start somewhere. Businesses in the early stages of their life cycle may be unsure who their core customers are.
Brands that partner with nano influencers can uncover and test different audiences. This process gets you closer to identifying the most relevant customers.

Create user-generated content
User-generated content is a fast way to spice up brand voice and punch up engagement. Nano influencer partnerships help create user-generated content with highly creative assets. Plus, it's great for brands that are in a hurry and working with a lean budget.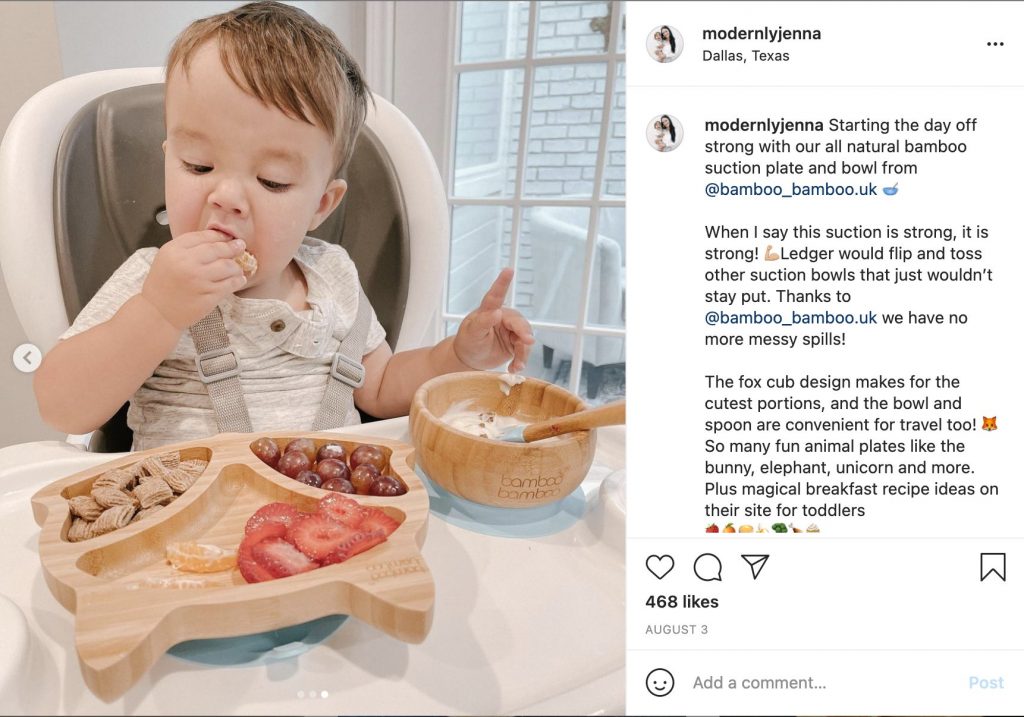 Marketing Tip: If your brand is stuck in a rut, nano influencers
might be the solution you need to gain traction.
Why brands work with nano influencers (instead of micro, macro, or mega)
While some brands invest in nano influencers, other brands are still asking "But why?"
The answer lies in the details. Let's expose some of the most important reasons why brands work with smaller influencers.

Nano influencers have close relationships with audiences
The relationship between influencers and their fans is sacred. It's built on trust, shared interests, and community. Nano influencers may have fewer followers, but they also have more time to:
Engage with followers, brands, and other influencers

Respond to comments

Ask and answer questions
These are the ingredients that cultivate tight-knit online bonds.

Nano influencers have higher engagement rates
Brands get the most from their influencer marketing budget because of engagement. Influencers with higher engagement rates deliver better ROIs. And nano influencers have higher engagement rates compared to other, bigger influencers.
More brands are planning to invest in influencer marketing, especially on Instagram. And many of them are also turning to nano influencers to get the job done.

Audiences trust nano influencers
As we've discovered, nano influencers know most of their followers on a personal level. People also tend to trust reviews and recommendations from someone they know.
Not to mention that nano influencers belong to a niche. And for this reason, they're more careful with the products they advertise. They don't want to disappoint their followers who actually know them IRL.

Nano influencers spread word-of-mouth
Imagine a friend or family member suggests you buy a product because it'll solve a problem you have. This is word-of-mouth marketing, intentional or unintentional. It's effective and it's something brands need to succeed.
Macro influencers don't know the majority of their followers in real life. But nano influencers do. This is why nano influencer promotion is actually a form of word-of-mouth marketing.

Nano influencers are easier to work with
Bigger influencers play hard-to-get with brands. You have to pursue them. You have to wine and dine them, figuratively and sometimes literally.
Nano influencers, on the other hand, are more accessible to brands. They're more likely to answer your Instagram DM. And they're more likely to make the first move.

Nano influencer campaigns scale as your brand grows
Time for some quick math. Let's say you're a small- or medium-sized business. You also have a limited influencer marketing budget. So you choose to invest in a nano influencer campaign.
Now let's say the campaign worked and you're ready to grow. You have more money to invest in other nano influencers. Or you can continue working with the same nano influencer for a longer period of time. This is one way to scale a brand and nano influencers make the process easy and profitable.
Nano influencer marketing campaigns are affordable
This seems obvious but it's worth stressing, time and time again.

Nano👏🏽 influencers👏🏽 cost 👏🏽 less👏🏽
than👏🏽 other👏🏽 types👏🏽 of 👏🏽 influencers.

They're also more cost-effective — you get more bang for each marketing dollar you spend. Here's why:
Nano influencers have higher engagement rates

They're willing to accept products over money in exchange for exposure

Nano influencers have a better understanding of their niche and followers

Fans trust nano influencers more than they trust the bigger ones
What's not to love? Everyone wins.
Marketing Tip: Instagram nano influencers have higher returns on investment.
But only if you find the right one to partner with.
How brands find nano influencers on Instagram
Finding the right influencer for your campaign is like finding a needle in a haystack. Here's how to speed up the influencer search process without sacrificing quality.

Harness the power of hashtags
If you need to find quality nano influencers, hashtags are where it's at. They're a quick and easy tool to explore Instagram niches, here's how:
Explore trending hashtags relevant to your niche with an online tool like

Keyhole

Search hashtags in Instagram

Toggle between "Top" and "Recent" posts to scroll through hashtag-related content

Identify influencers who post top content and have between 1k and 5k followers
Compare nano influencer metrics against baseline measurements

You can also follow hashtags on Instagram. Check the hashtag search throughout the day for a few days. This will give you a good read on your niche. But keep in mind that combing through Instagram by hand is a time investment.

Browse similar profiles
Find a nano influencer you like, but want more options? Follow them and check out Instagram's "Similar Profiles" function.
When you're on a mobile device, click the arrow underneath an influencer's bio. This will pull up "Suggested For You" profiles. In short, IG's algorithms find relevant influencers based on your interests and niche. This saves you some (but not all) of the trouble that is searching for nano influencers by hand.
Embrace influencer marketing tools
The right tool makes all the difference when you invest in nano influencer marketing. Influencer marketing tools like Humanz AI help you find nano influencers fast. And we vet everyone for you so you don't waste marketing budget on fraudulent partnerships.
The Humanz AI app lets you search, filter, and discover influencers from all over the world. In a few clicks, you can:
Search for nano influencers in your local city, region, or country:
Refine results with hashtags:
Vet influencers against baseline metrics:
Weed out high-risk nano influencers who have lots of fake followers or bots:
Identify nano influencers with high engagement rates: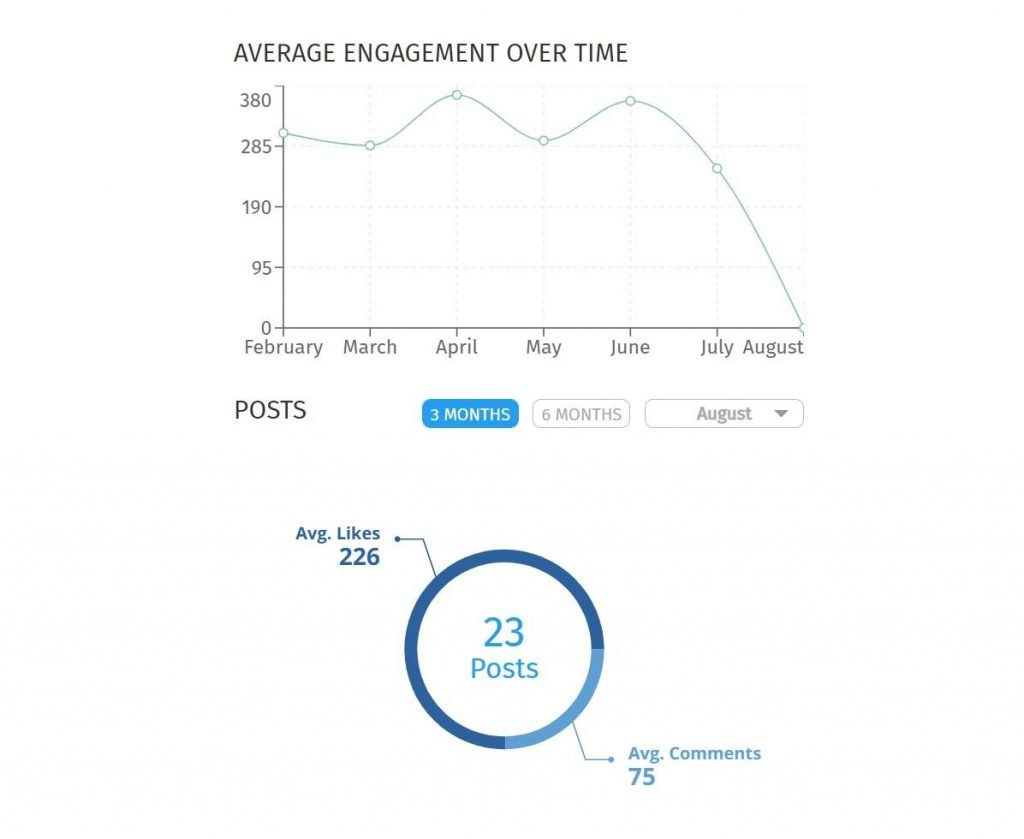 Make informed decisions about your influencer marketing strategy: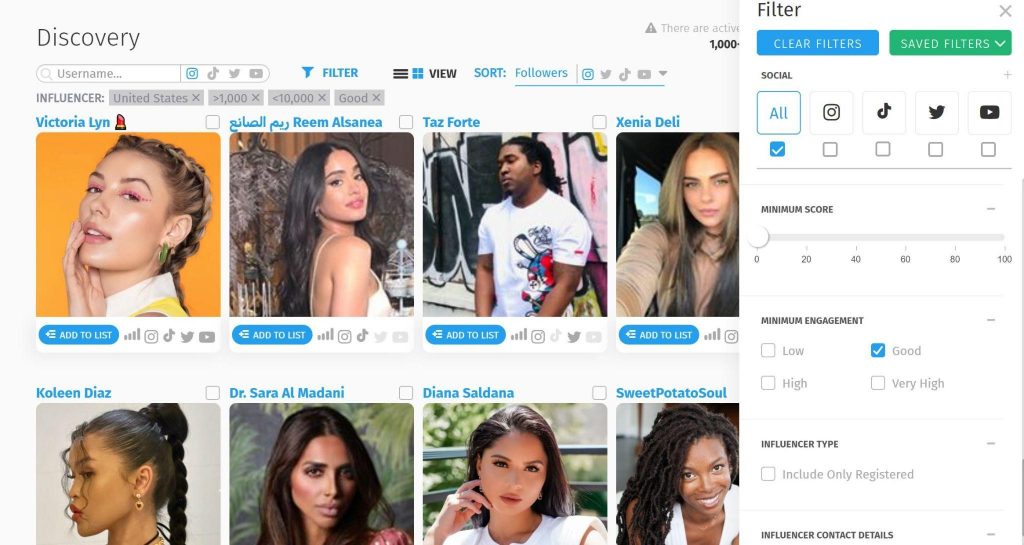 Say goodbye to combing through Instagram by hand for hours on end. Humanz does all the work for you. Plus, our software always shows you data in real-time. And our AI doesn't rely on the Facebook API to pull information. This means you can trust you're making the best decision as a marketer, and as a brand.
When you find the right influencer, you can manage campaigns in the Humanz platform. Get more transparency and more value from each influencer campaign with Humanz AI. Start discovering now and schedule a free demo.

Marketing Tip: Brands are at risk for influencer fraud.
Protect yourself, and your wallet, by vetting influencers
before you partner with them.
How to build partnerships with nano influencers
You've found the perfect nano influencer. They share your target audience. They're an expert on your niche. And they're great at creating content.
The next step is defining the type of relationship you'll have together. Use the guidelines below to build your strategy.

Build trust
No matter what type of partnership is best for your brand, it all starts with trust. This is the most critical element of any successful brand-influencer relationship.
Always do your research to find nano influencers who fit your brand. Then keep lines of communication wide open. And don't be afraid to let nano influencers get creative and "do their thing."
Connecting with audiences is what influencers do best. A lack of trust waters down the powerful connections that each party depends on.

Trade products for reviews
Followers put a lot of trust in nano influencers. For this reason, many influencers try products before introducing them to their audience.
Once you've found a quality nano influencer, reach out to them. Offer your products in exchange for an honest review on Instagram.

Marketing Tip: The majority of nano influencers accept
free products instead of money in exchange for promoting your brand.

Position nano influencers as brand ambassadors
Brand ambassadors help brands execute grassroots social media campaigns. They share your message and represent your brand in a human way. Plus, brand ambassadors leverage several channels to get the word out. This includes social media, email, and personal connections.

Offer exclusive coupons and discounts
Trying new things is exciting, but also expensive. Incentivize your nano influencer's followers with exclusive coupons and discount codes.
Exclusivity makes followers feel valued. And discounts take the edge off trying new products.

Marketing Tip: Use trackable codes to measure
the success of each nano influencer campaign.

Run giveaway promotions
Giveaway promotions are like winning the lottery. It's fun, it's a shareable moment, and it cranks up engagement. For this reason, nano influencers are quick to offer giveaways to their followers. Giveaways are also cost-effective. Companies can increase sales and brand awareness in exchange for a few products.
Measuring nano influencer marketing campaign success
No matter who you partner with, it's critical you track campaign success. Performance tracking empowers your brand to:
Measure an influencer's brand-fit

Check whether your message resonated with the target audience

Measure the campaign's ROI
There are a few ways to track a nano influencer campaign's performance. Invest in tools like IG's branded content, Google Analytics, and trackable links. Analytics apps help brands quantify success markers like:
Website and social media traffic

Online sales growth

Social engagement
Such tools also shine a light on target audiences. For example, you can get a better grip on demographics including:
Gender

Age

Device (phone, tablet, laptop, and so on)

Geographic location

Spending behaviors

And more
Use these insights to adjust your marketing campaign as you go. Or, if your campaign has a shorter life cycle, use final results to inform campaigns moving forward.
Final thoughts
Smart marketers are catching on to how effective nano influencer campaigns can be. Whether you're new to marketing or a seasoned expert, here are the key takeaways:
Nano influencers have between 1k and 5k followers on Instagram

They're a great resource for taking your brand to the next level in a creative way

Brands work with nano influencers for several reasons. They've earned trust, they're cost-effective, and they have higher rates of engagement

Use hashtags and third-party apps like Humanz AI to find nano influencers