Data-driven SaaS platform for influencer marketing at scale
A complete and flexible suite of data-driven influencer marketing products and services to enable your teams to achieve positive influencer marketing ROI at scale.
Direct-to-consumer & Enterprise
Self-service & Agency-managed
Search, data, reporting & A-Z workflow
Local in-country support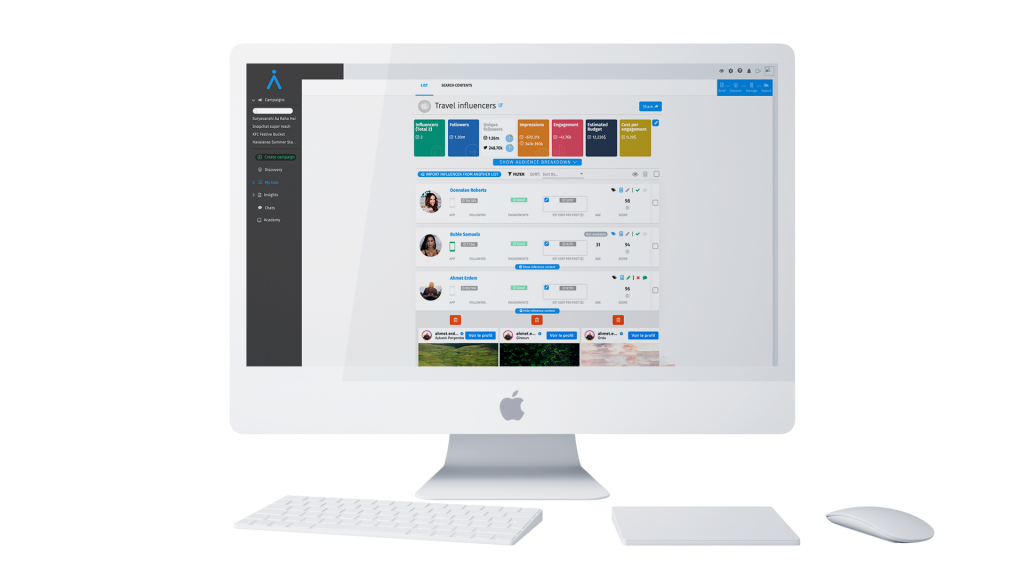 Building a better & more sustainable industry
Fraud, influencer fatigue and inability to scale, we know influencer marketing is not always living up to its full potential. It's why we have made it our mission to build technology, data and content that make influencer marketing safer, better, easier, and help grow the industry sustainably for marketers, online content creators and influencers.
Humanz is trusted by customers jointly worth over $1T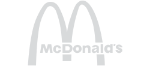 What makes Humanz different
Stop spending your influencer marketing budget, invest it.
Empower your marketing teams with Humanz to drive high-quality traffic to your websites and measure the sales ROI of influencer marketing activities. Make scaling nearly effortless and enable integration into other marketing activities such as promotional campaigns, competitions, paid media re-marketing, product sampling or market research.
Enable your internal teams or agency partners to work off one set of data, tools, benchmarks and reports. Centralise and control access rights, briefs, progress, approvals, reports, contracts and payments with full transparency and a complete audit trail. Review and compare performance and sales impact over time of brands, influencers and suppliers.
Generate new revenues and grow your margins. Improve the quality, scale and ease of your influencers campaigns while committing fewer resources. Join the Humanz partnership program for additional pitching opportunities and campaign revenues.
Are you an expert user or do you need some hand-holding? Pick from 1 of 3 highly flexible commercial options depending on your needs and level of comfort.
Designed for expert marketers and agencies who run influencer marketing campaigns either manually or using another platform.
Humanz will help you prove ROI from day 1 while also making your job far easier.
Access all the features you need to run influencer marketing programmes or campaigns
Build your own influencer data, ratings and benchmarks from day 1 
Use the platform yourself and/or open access to your agency partners 
Monitor sales impact, performance and payments in real-time with full transparency
Designed for marketers and agencies starting out with influencer marketing or without resources to run a program in-house. Humanz can connect you to resources and partners to run campaigns inside your own account. You retain visibility and start building your own data and benchmarks from day 1 even if your team is not 100% ready.
Access all the features and benefits of Humanz within a fully-serviced or partially-managed solution 
Work directly with Humanz Customer Success Managers or Certified Agency Partners
 Access the Humanz influencer marketing academy, Humanz secret playbook and other training programmes
Frequently Asked Questions
Humanz offers both free and paid-for features. Marketers starting out can gain access to the Humanz influencer marketing academy, market benchmarks and trending content. They can also run a marketplace campaign where they can experience the majority of Humanz features while only paying for influencers they contract. The Humanz search engine, ability to invite influencers privately, sales tracking and ability to build your own data and benchmarks are only available via premium licenses.
All features for creators are 100% free inside the Humanz app, ranging from access to their own engagement and audience data, to the ability to create their own portfolio page, connect with other creators, learn from the academy of bid on campaigns.
Humanz supports the highest-performing social media channel for organic reach, including Instagram, Youtube, Twitter and TikTok. Marketers may also extend the reach of these campaign via targeted paid media buys on Facebook, Instagram, and TikTok.
Can Marketers only work with registered Creators/Influencers?
No. Marketers can work with any social media account on Humanz as long as they have over 1000 followers on any of the channels listed above. There are, however, many additional benefits to both the Marketer and Creator if the Creator has the Humanz app, such as streamlined workflows, additional data and guaranteed on-time payments, but it's not a mandatory requirement.
Can Marketers work with Creators/Influencers who have agents?
Yes, influencer agents can be added as a third party to deal with contracts and payments. Creators are however still expected to interact with the Marketer directly to maximise the benefits of the relationship for both parties.
Can Marketers integrate Humanz with their e-commerce website and track sales?
Yes, Humanz supports full conversion integration and tracking whether it's for e-commerce, lead generation, sign-ups or any kind of trackable web-based action. Marketers can use the Humanz pixel or specific plugins for Shopify, WooCommerce or Wix.
How many users can I have on my Humanz license?
Standard licenses come with a single user. Enterprise licenses come standard with 1-5 users but additional ones can be purchased too
Which countries is Humanz available in?
A core part of the Humanz philosophy is local presence and involvement with the community. Humanz hence supports influencer campaigns and payments in any country in which it has an office. New offices are opening up every quarter. Check the full listing in the footer.