WELCOME TO THE HUMANZ
INFLUENCER MARKETING ACADEMY
The Humanz Influencer Marketing Academy is open for registration! And to celebrate its launch, we are making it available FOR FREE to all registered members on Humanz to learn influencer marketing or improve their existing skills. The course is designed to teach fundamentals and offer practical insights to both digital marketers and online content creators. It is hosted by world-famous actress Pearl Thusi, a hugely successful influencer and product marketer in her own right.
A successful collaboration between an influencer and a marketer requires each side to trust and understand the other. Yet all tutorial content around influencer marketing is normally written for one side or the other. The Humanz influencer academy is a unique course designed for both sides, to help better understand what the other one wants and expects. Once they have completed the course, both marketers and influencers should understand what a successful collaboration looks like and have a practical understanding of how to build it.
Marketers who want a better and more practical understanding of influencer marketing, agencies who are expected to deliver successful campaigns for their clients, and content creators who want to improve their attractiveness, content and ability deliver results for marketers. Beyond the knowledge they will gain, marketers and influencers who complete the course will also get a badge inside Humanz and improved visibility.
WHY CARE ABOUT
INFLUENCER MARKETING



In this chapter you will learn about
• Why are marketers interested in influencer marketing?
 • What can influencers be expected to deliver practically speaking?
• What are the potential risks associated with influencer marketing?
• How can influencers make a living?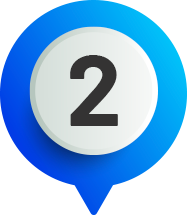 WHAT MAKES
A GOOD INFLUENCER?



In this chapter you will learn about
• How to build (or break) trust
• Planning successful influencer campaigns as a marketer
• Influencer types & selection strategies
• Tips to build and interact with your audience.
HOW TO SET UP A SUCCESSFUL
BRAND & INFLUENCER PARTNERSHIP
In this chapter you will learn about
• How to approach an influencer or a brand
• Common mistakes to avoid
• What to include and look out for in a brief and contract
• How much should influencers be paid.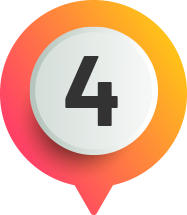 CREATING AND SEEDING GREAT CONTENT WITHIN A BRAND & INFLUENCER COLLABORATION
In this chapter you will learn about
 • A simple checklist for good vs bad influencer content
• Selecting the right channel for distribution
• How to create great content
• Turning influencer content into ads.
MEASURING RESULTS
AND DRIVING SALES



In this chapter you will learn about
• Measuring your own contribution as an influencer
• Measuring the ROI of influencer campaigns as a marketer.
GET ACCESS NOW FOR FREE BY
JOINING THE HUMANZ COMMUNITY