Campaigns from top brands
Influencers paid fully and on time
What

Creators Like You

Can Do
See how brands see you with cutting-edge influencer insights. Access info like profile analytics and your Humanz score. Use that data to strengthen your profiles and connect with brands you love.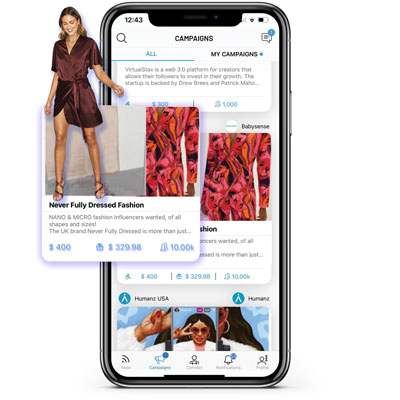 Submit bids to public campaigns or respond to private brand invitations. And since campaigns come in all shapes and sizes, there's plenty of opportunity to go around — regardless of follower counts.
When it's all said and done, everything comes down to relationships. This is why Humanz is THE place to connect with brands, advertisers, and other creators. Plus, it's fun to be part of a community and spread the love.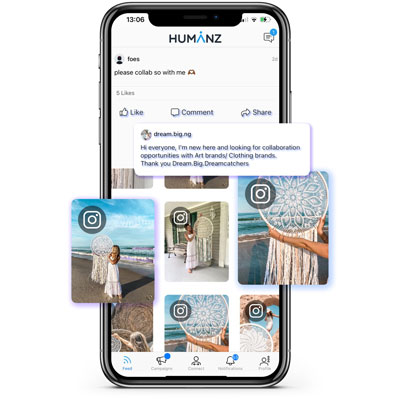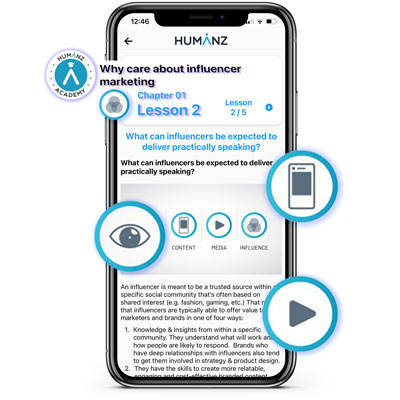 As soon as you register, you get VIP access to Humanz Academy. There you can get all the tips, tricks, and insider info from fellow creators and influencer marketing experts.