Ever heard of DBL Jewelry? What about Brownie God?

With Love, Imoni?
 
 
Even if you HAVEN'T, these small businesses are blowing up on TikTok. Not to mention other big-name TikTok favorites like Chipotle, Guess, and the NFL.
 
Small brands and big brands alike find TikTok success every day and we want YOU to get results. That's why we put together this ultimate guide to TikTok for business and here's what's inside:
 
Create a TikTok business account
TikTok business accounts unlock app features that aren't available otherwise like:
Performance metrics

Audience insights

Creative tools

Ability to run paid ads
Already have a TikTok account but want to switch it to business?
Open TikTok on mobile

Click

Profile

in the lower right

Click the hamburger menu in the top right (also called

Settings and privacy

)

Tap

Manage account

Tap

Switch to Business Account

Tap

Next

and follow the prompts
If you DON'T already have a TikTok account, download the TikTok app and follow the instructions above.
 
 
THREE ways to develop your TikTok business account
There are three ways for businesses to grow TikTok accounts. Each one has unique strengths which is why we recommend using a combination of all three methods.
 
Organic
When you make your own content and post it to your own TikTok business account, that's what we call "organic."
 
Organic growth takes time for most brands so be patient with this one.
 
The MOST important thing for organic growth is understanding your audience … and the content they consume. This means dipping into things like:
 
Hashtags and hashtag challenges
Participate in TikTok challenges or create your own to get audiences engaged. And no matter what, ALWAYS make sure to use relevant and trending hashtags with every post.
 
Go live
TikTok lets creators and businesses stream live content on the app. It's a great way to let fans interact with you in real-time.
 
Quick disclaimer though! You have to have at least 1k followers to go live on TikTok.
 
Share user-generated content (UGC)
Encourage audiences to connect with your brand in new and exciting ways. Think branded hashtag challenges, stitches, duets, and other fun TikTok features.
 
Make quality TikTok videos
Find out what your competitors post, explore related hashtags, and spend time on the app. This helps you develop a "language" that feels natural to your audience.
 
For example, product demos and how-to videos resonate well with most customers.
 
Influencer marketing
When you partner with creators to post about your brand, that's influencer marketing.
 
Tons of brands like Zara, Unilever, and McDonald's use influencer marketing to:
Build connections with audiences

Earn more brand awareness

Increase sales

And more

Learn more about how to find relevant TikTok influencers and how Humanz can help you with each and every campaign.
 
Humanz offers a robust influencer discovery feature that lets brands and marketers search for relevant creators. Easily filter by location, gender, age, content, and more.
 
Plus, Humanz shows you whether creators have suspicious followers. This protects against wasted marketing budgets and ensures real people receive your message.
 
Paid platform ads
TikTok has an Ads Manager that's packed with tons of tools to create effective ads like:
 
In-Feed Ads
Ideally last between 9 and 15 seconds

Full-screen and skippable

Display in the

TikTok For You feed
Brand Takeover Ads
Display right as users open the app AND on For You pages for about 5 seconds

One of the most effective TikTok ad models (not skippable)

Clickable links to landing pages or hashtag challenges
TopView Ads
Last up to 60 seconds

Display within seconds of opening the app

Full-screen with auto-play and sound
Sponsored Hashtag Challenge
Encourage user-generated content

Mix of sponsored and organic models

Tap branded hashtags to view an in-app landing page
Branded Effects
Branded shareable stickers and filters

Design a custom filter in-app

Last for up to 10 days at a time
 
Can any business run ads on TikTok?
Yes! Any business can run ads on TikTok as long as they have a:
Business account

TikTok Ads Manager account
You can register for a TikTok Ads Manager account here using an email address, a phone number, or an existing TikTok account.
 
TikTok also has ad policies that restrict what brands can post like:
Misleading, false, or exaggerated claims

Videos, images, or audio with poor quality

"Bait and switch" practices

Links to broken or suspicious landing pages

Suggestive, graphic, or provocative content
Remember to check all ad creative before uploading to TikTok for review. Even small things like typos or obscured logos can prevent your ad from running.

 
Benefits of TikTok for business
Still not sure if TikTok can give your brand a boost? Check out these benefits you can enjoy if you join the club:
 
Audience reach is high
According to our own data, the average number of impressions per influencer marketing campaign on TikTok was 1.7M 🤯
 
So if you want to reach A LOT of people at once, TikTok can help you get there.
 
Audience engagement is high
We pulled data from our own platform again for this one and were totally blown away. According to Humanz metrics, the average engagement rate per influencer marketing campaign on TikTok was 7% 🚀
 
We count engagement as likes, shares, comments — anything that a TikTok user does to interact with content. And the higher the engagement, the better.
 
TikTok ads appear more authentic
We LOVE Instagram, especially Reels — and when we bump them up side-by-side a TikTok ad …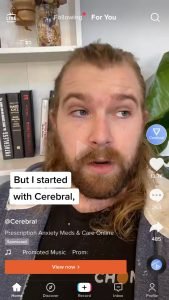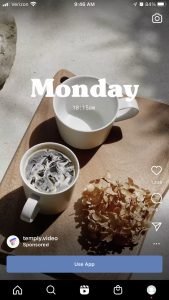 Eerily similar, right?
 
Except you'll notice that with a second glance, the TikTok ad (on the left) feels wayyyy less polished. And believe it or not, that's on purpose.
 
The reason people love TikTok is that it feels casual and less curated than other platforms. In which case, TikTok ads have to match those ~vibes~
 
Creative opportunities
Businesses can make a KILLING on TikTok because it's such a creative ecosystem. This is true even for brands that aren't part of the more popular categories like beauty, fitness, and gaming.
 
Take Bergerson Tile and Stone in Astoria, Oregon for example.
 

 
Their TikTok account has over 113k followers and 3M likes. That's because Bergerson Tile and Stone posts content that is:
Creative

Valuable

Educational
Think how-to videos, pro tile tips, and Q&As. Bergerson Tile and Stone also participates in TikTok trends and challenges to engage with viewers.
 
So even if you don't fall into a traditionally "popular" niche, that 100% does NOT mean that TikTok isn't for your business. In fact, in most cases it means the opposite.

 
Final thoughts on TikTok for business
TikTok has the power to sell out inventory overnight. It's a valuable asset for all brands, no matter the size. That's why it's important to understand how to use TikTok to your advantage. Check out this recap:
Use a mix of organic, paid, and influencer marketing to grow your TikTok presence

TikTok earns high reach and engagement

Plus, TikTok ads appear more authentic to audiences

Don't be afraid to get creative with your content!

Bookmark the Humanz blog for more valuable info. It's constantly updated with resources, guides, and tips.