Time to settle the debate about which one is better for brands … Instagram Reels or TikTok?
 
In our opinion, it's not really a debate. It's more of a "what's right for your strategy" kind of situation. But they are distinct platforms and it's important to know their differences. This way you can plan your influencer marketing strategy accordingly.

 
TikTok vs. Instagram Reels
Let's tackle the epic TikTok vs. Instagram Reels battle in two parts: how they're the same and how they're different. First up, platform similarities 🥁🥁🥁
 

Content
Both platforms deliver innovative tools to help creators make interesting and engaging videos. This way users can watch and create quick bursts of video content for hours on end. 
Short-form video

Video duets, remixes, effects, and filters

Audio and sound libraries

Engagement
Reels and TikTok empower users to follow, like, comment, and share. High engagement like this builds strong online communities. Plus, engagement also encourages creators to keep making valuable content.
Easy to discover new content and creators

Users spend about the same amount of time on either app

Infinite scrolling
Social commerce
Shoppers discover new products and complete the customer journey without leaving either app. These immersive experiences encourage shoppers to connect with new brands. They also inspire shoppers to keep connecting with brands they already know and love.
Post shoppable content

Empower users to make in-app purchases

Seamless shopping experiences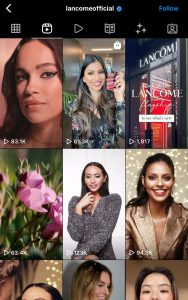 It's easy to see why brands and marketers lump TikTok and Reels into the same category. But in reality, they're quite different and it's important to know when to use one vs. the other.
 
Video length
Before TikTok's recent update, both platforms limited video length. But now, TikTok lets creators film up to 10 minutes at a time. So if you want or need to post longer content, make sure you're on TikTok.
TikTok: Up to 10 minutes

Reels: Up to 60 seconds
Paid ads
Native in-app ads mimic the look and feel of organic video content. Plus, they pop up naturally in feeds as users scroll. And even though TikTok allows longer spots, both apps require "Sponsored" tags for ads.
TikTok: In-feed ads last up to 60 seconds

Reels: In-feed ads last up to 30 seconds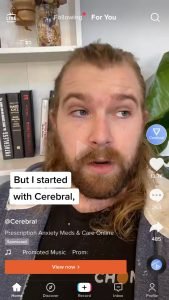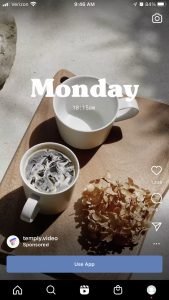 Did you notice that TikTok ads feel less polished than IG Reels ads? ☝️
 
Audio
Both platforms let you search content by audio or sound. But TikTok has a more robust in-app library for business accounts.
TikTok: Sounds are available to every account (personal or business)

Reels: Business accounts are limited to royalty-free music and self-uploaded clips
Effects and filters
Users are free to get creative with tons of in-app filters and video effects. This is why both platforms are home to visually interesting content but there's a catch:
TikTok: Apply filters during and after filming

Reels: Apply filters during filming
In-app editing
Reels and TikTok have solid collections of editing tools for creators. But if you want to hop on the voiceover bandwagon, TikTok has an in-app tool just for you.
TikTok: Voiceover and more robust selection of editing tools

Reels: Decent selection of editing tools
Feeds
The way users discover content differs between the two platforms as well. IG Reels takes view counts into consideration, and TikTok's algorithm doesn't. One isn't "better" than the other, they're just different ways of prioritizing content.
TikTok: Not influenced by whether a video is viral

Reels: Influenced by whether a video is viral
Content
Possibly the biggest differentiating factor of all — the content. Just a few minutes on both apps shows that there are two totally different vibes going on. TikTok is like a best friend, and Reels is like a polished expert.
TikTok: Less polished and more experimental

Reels: Aesthetics-forward and more curated
Analytics
Reels and TikTok empower creators and brands to learn from account insights. But if you want to go back further in time, Reels is what you want.
Social commerce
Reels is the real MVP when it comes to social commerce and while it's still a must-have, TikTok is catching up.
TikTok: Shoppable links, livestream shopping, product galleries,  and third-party integrations

Reels: Shoppable videos and third-party integrations
 
Should you use TikTok or Instagram Reels for your business?
In reality, you should use both TikTok and Reels for your business. Just make sure you use each platform differently and in a way that makes sense for your brand. And there are two things to consider when trying to decide which one to use in the moment:
 
Target audience
In a nutshell, Gen Z is on TikTok and Millennials are on Reels. Now, that's not to say that there aren't any Millennials on TikTok because there are. But overall, TikTok has a younger audience than Instagram:
Nearly half of TikTok users are less than 29 years old

A quarter of TikTok users are between 10 and 19

Just over half of Instagram users are between 25 and 44

More than a third of Instagram users are between 25 and 34
Source: Statista
Branding
If you have a highly-curated brand or an ultra-specific aesthetic in mind, Reels is where you want to be. Reels stays true to IG's grid-worthy content that's polished, unified, and elevated.
 
But if your brand is less focused on aesthetics and more on fast-paced trends, head over to TikTok. TikTokers aren't as preoccupied with how their feeds look — instead, it's all about what's happening right now.

 
Final thoughts on Instagram Reels vs. TikTok
Reels and TikTok have a lot in common, but they're very different beasts. It's important to understand how they're different so you can make the best choice for your brand. But remember, one isn't necessarily better than the other. It's all about knowing which platform to use and when. Here's a quick recap ICYMI:
Reels is just as aesthetics-forward as the rest of Instagram (polished content)

TikTok is more focused on content trends than aesthetics (experimental content)

If you want to reach Gen Z, post on TikTok

If you want to reach Millennials, post on Reels

Incorporate both platforms into your influencer marketing strategy
Ready to get your hands on more hot influencer marketing tips? Check out our community resources for more info, guides, and updates.