Lists are a feature inside Humanz to help you forecast the combined true reach, engagement, performance and audience profile of multiple influencers inside a campaign, against market benchmarks, while also vetting them for any past competitor activity or brand safety concerns.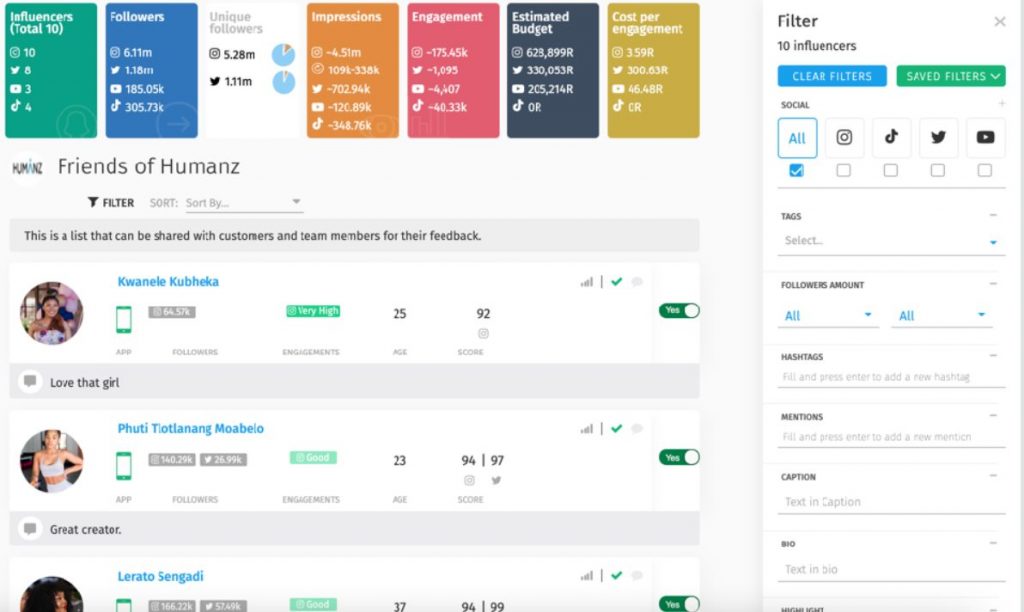 Lists can also be sent to your colleagues or clients for approval and feedback with custom notes and previous content examples from influencers, reducing the tedious manual work normally required when sharing influencer profiles, references and data.
You can also add influencers to lists inside Humanz in order to save them into your own custom categories for future reference.
There are 2 types of lists inside Humanz: general lists which you can find in the main nav bar and campaign lists which exist inside individual campaigns.
Campaign lists give you access to more advanced features such as the ability to forecast performance based on the individual tasks assigned to each influencer in their brief, as well as the ability to invite the actual influencer to the campaign via an offer.