There are two ways to add influencers to campaigns inside Humanz. The first is to invite influencers you have added to your campaign list. You can specify what tasks you expect them to complete and what your offer to them is. You can even include a pre-payment option or the details of their agent if they are working through one. Influencers with the Humanz app will receive a notification. Those without will receive a direct message into their main social platform with instructions to download the app to review your brief and offer. If all else fails, you can also find their contact details or their agent's inside the Humanz search engine.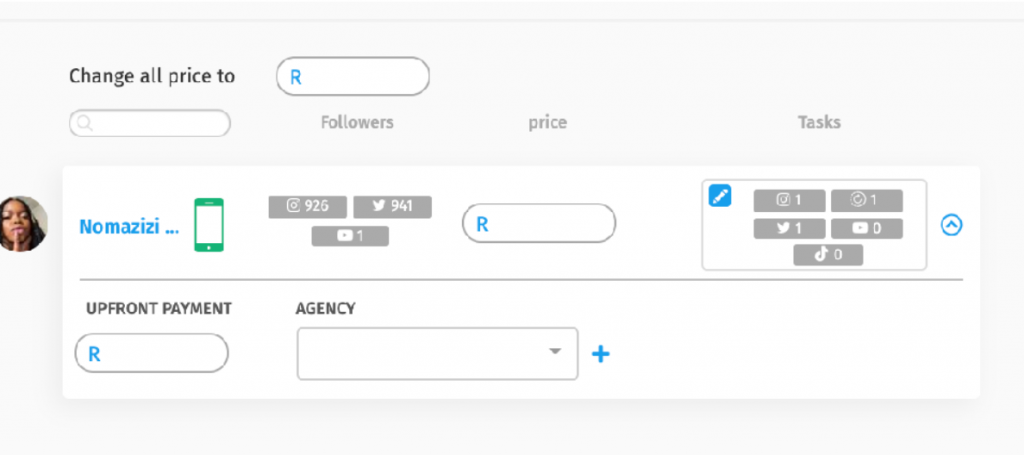 Another powerful way to add influencers to your campaign is by opening up the campaigns to bids. This will allow influencers interested in your campaign to "pitch" themselves to you instead. You can then review all the bids or filter them according to a range of criteria such as past content or performance, or their real and active audience profile. Accepting bids will contract the influencers onto your campaign in a similar fashion to those you invited via your list.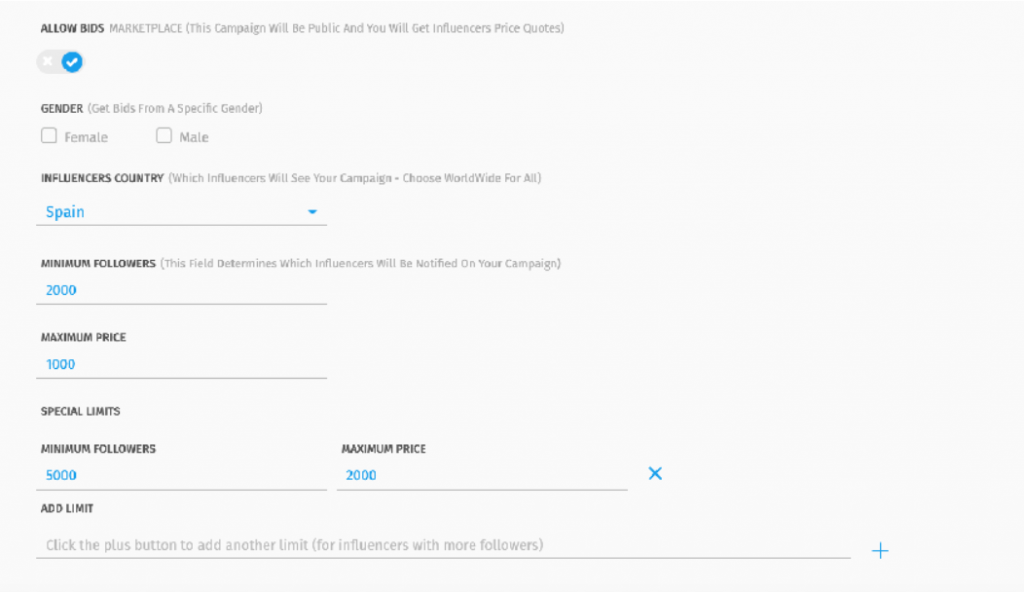 The choice of inviting influencers privately or letting them bid publicly is up to you. The ability to do both is the secret sauce behind the success of many Humanz customers.